Press Release – ISCEE 2020 : Robust Infrastructure Resilient to Natural disasters
The first ISCEE 2020 was successfully held on 2nd to 4th of November 2020. The Department of Civil and Environmental Engineering, IPB University in collaboration with the Centre of Disaster Studies of IPB University, Ehime University, HaluOleo University and Padang State University held an event titled "International Seminar on Civil and Environmental Engineering (ISCEE) 2020: Robust Infrastructure Resilient to Natural disasters".
The international conference aimed to establish a platform for researchers, engineers and academicians as well as industrial professionals to present, share, and exchange their research results and to develop activity and collaboration in Civil and Environmental Engineering field, specifically robust infrastructure resilient to natural disaster.
This series of webinars was held to discuss solutions and systems recommendations, methods of mitigation, also disaster adaptation that are innovative, effective and environmental friendly.
The ISCEE 2020 webinar was attended by 350 people consisting of panelists and attendees, around 60 of whom were presenters. ISCEE 2020 was opened with the report from the Chairperson of the Steering Committee, Dr. Nora H. Pandjaitan. The event was continued with remarks from the Head of the Civil and Environmental Engineering Department, Dr. Erizal, and remarks from the Rector of IPB, Prof. Arif Satria.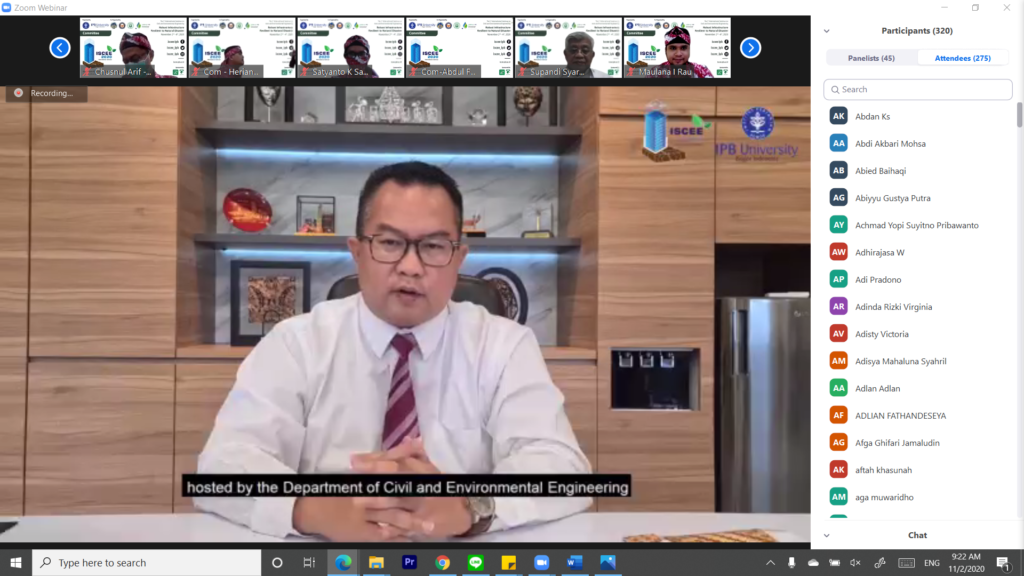 The experts who gave speeches at this event were as follows:
Doni Monardo, as Head of Indonesian National Board for Disaster Management.
Hideaki Yasuhara, from Civil and Environmental Engineering Ehime University, Japan.
Masaru Mizoguchi, from Agricultural and Life Sciences The University of Tokyo, Japan.
Pennung Warnitchai, from Civil and Infrastructure Engineering Asian Institue of Technology, Thailand.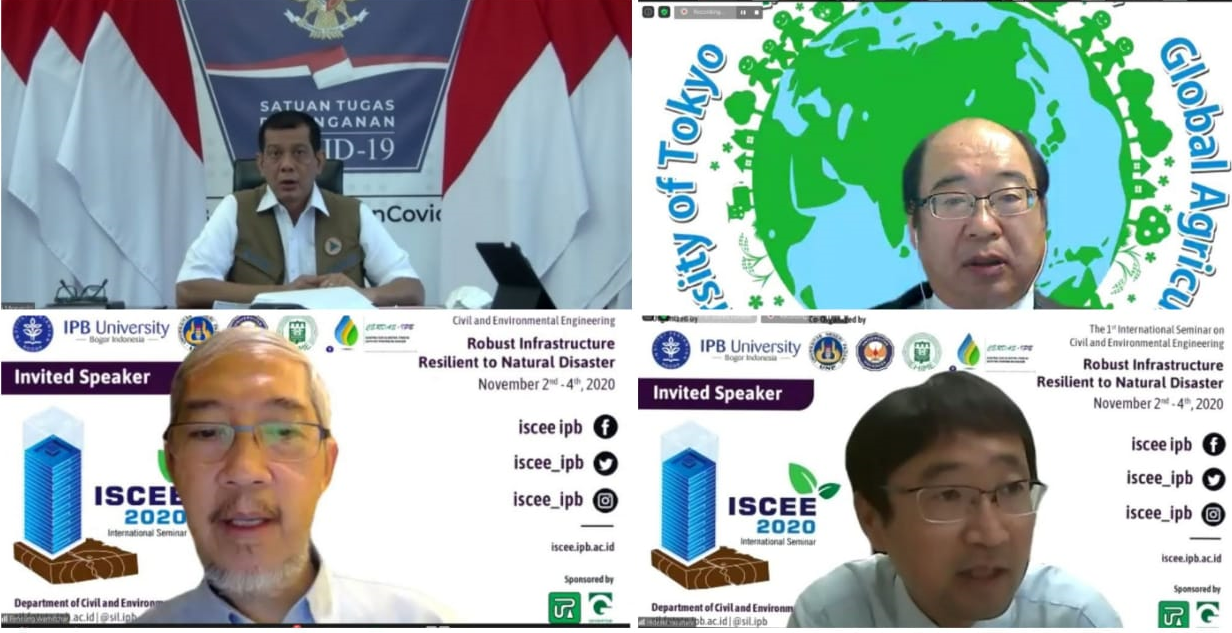 Budi Indra Setiawan, from Civil and Environmental Engineering IPB University, Indonesia.
Kamran Emami, as Vice President of International Commision of Irrigation and Drainage, Iran.
Azmi Lisani Wahyu, ST, MT, as Head of Engineering at PT. Teknindo Geosistem Unggul
Bambang Ratmono, MBA, as Director at PT. Unilab Perdana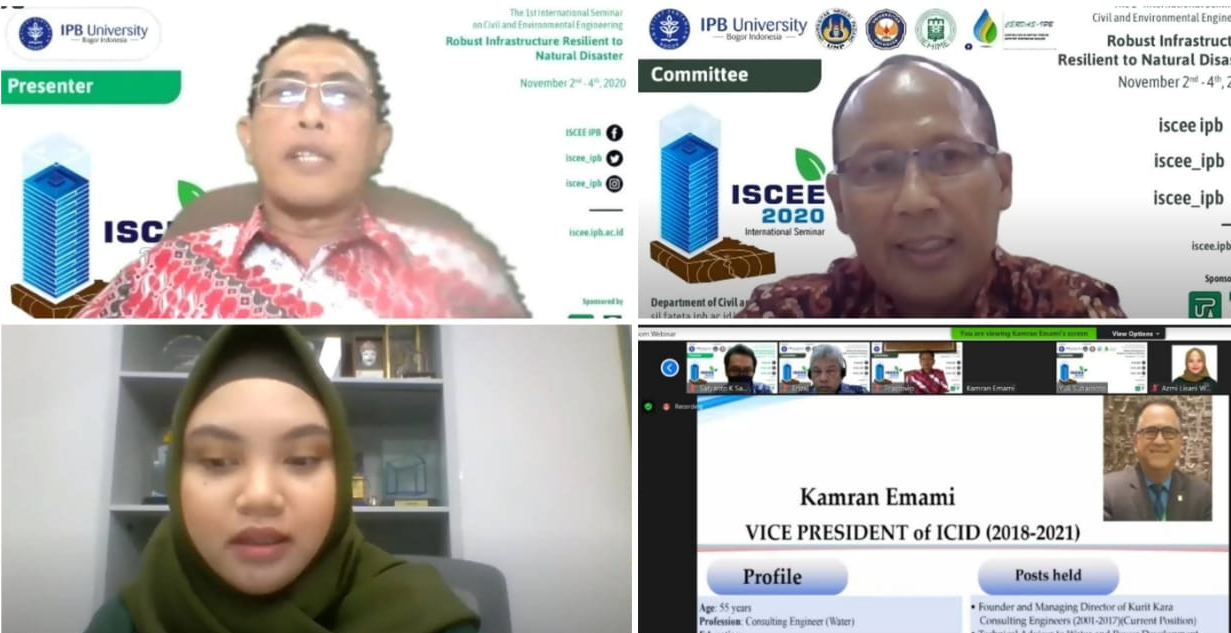 The event ended with Parallel Sessions as a scientific forum for exchanging ideas and experiences as well as establishing collaborative research or application of research results. Dr. Erizal stated that from this event, open and constructive dialogues about Civil and Environmental Engineering were established, and all concerning parties had learnt global context of Robust Infrastructures to provide positive contributions to the disaster mitigation system in the world.
Also visit the ISCEE 2020 Gallery and witness the excitement